Architect:
Manousos Leontarakis & Associates
Location:
Heraklion
Tsigenis Woodcraft has modeled this jewellery shop not only to develop a functional space but also a jewel in its own right!  A modern space of inspiration and imagination! All the jewelry shop's furniture was made using oak wood, black lacquer and glass details. On the shop's facade, a dark wall panel with moulding blends in with the window and the wooden exterior door.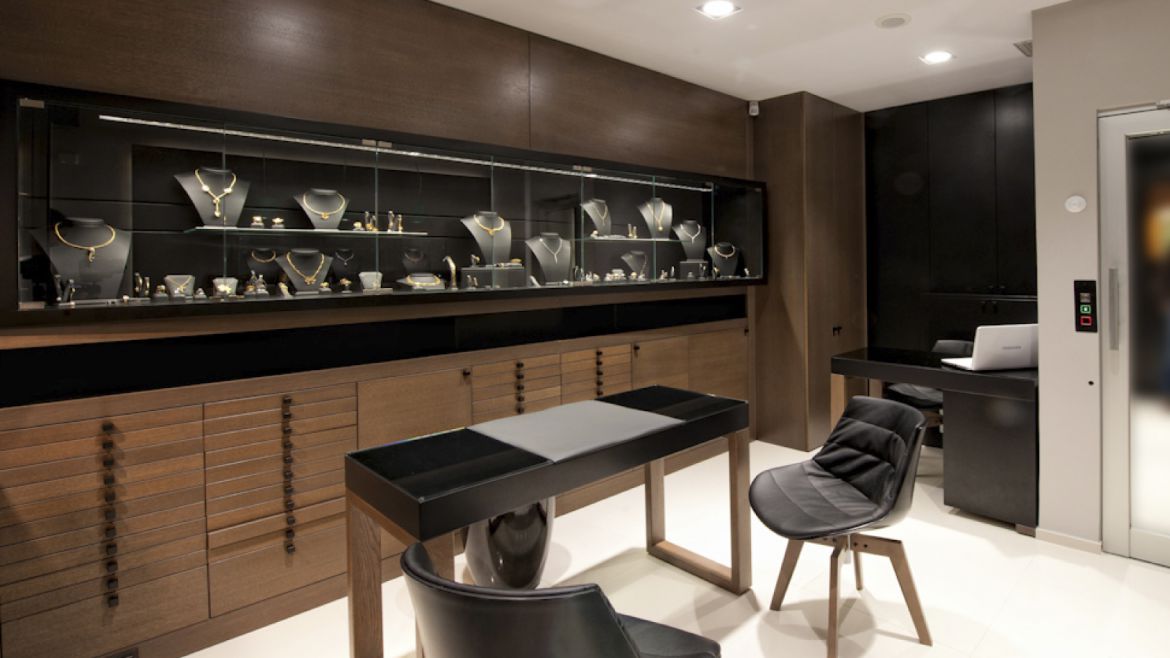 Copyright © 2023 Designed by Codeplus. All rights reserved.