Architect:
Manousos Leontarakis & Associates
Location:
Heraklion
The oblique strips on the wall panelling give the reception an impressive look. Shoe designs and colors are displayed on multi-level wall showcases and shelves that extend across the shop. Stand-alone white lacquer gondola shelves are placed centrally.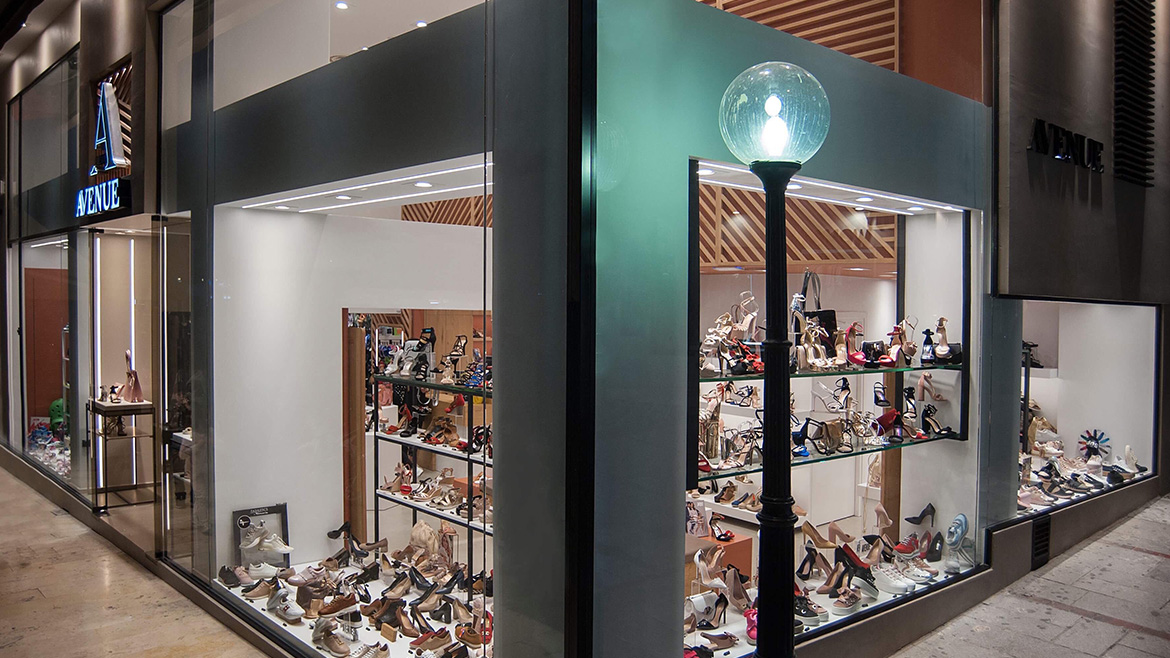 Copyright © 2021 Designed by Codeplus. All rights reserved.