Architect:
Tsigenis Woodcraft
Location:
Pastel colors and combinations of light beige with fuchsia prevail in the room.
 The bed that has drawers for more storage space and the special color treatment of the furniture are the most impressive features. An office desk completes the room decor.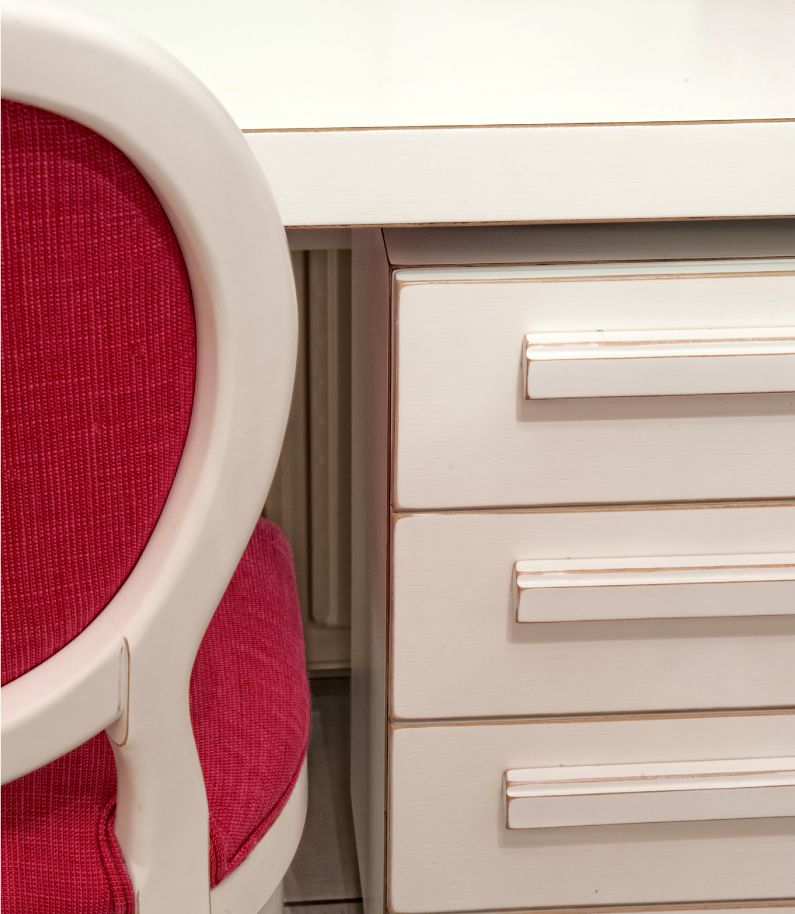 Copyright © 2023 Designed by Codeplus. All rights reserved.